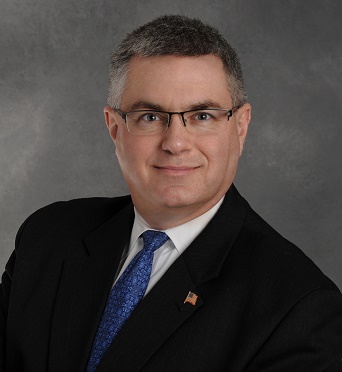 Managing Director
G. Timothy Leighton, JD, CFP®
Tim Leighton counsels Clients in Central Illinois and metropolitan Washington, DC as a lawyer and Certified Financial Planner™ practitioner on trusts, wills, probate, business, charitable and tax matters.
Alternative Dispute Resolution
As businesses and consumers become increasingly frustrated with the cost and delay involved in the litigation of complex commercial cases recently we have seen a growing movement toward "alternative dispute resolution mechanisms" (ADRs). ADRs are generally nonbinding and serve to promote settlement directly by the parties.
ADRs range from mediation to mini-trials, both jury and nonjury.
Some judges require the use of ADRs, and others suggest them. In McLean County, two major forms of ADR are mediation and arbitration. LLG lawyers serve as both mediators and arbitrators.
Mediation entails services of a mediator, who helps the parties define issues at dispute and then identify a spectrum of potential solutions. The parties control the process and outcome of the mediation. Mediation is a voluntary method of dispute resolution that allows parties to craft their own solution to a dispute. An unbiased third party (the mediator) assists the parties in this process by conducting private interviews and negotiations with each party to discuss settlement opportunities and facilitate an agreeable solution. Mediators never impose decisions on disputing parties. Rather, they encourage disputing parties to find common ground and resolve their dispute on their own terms. For additional information, click here.
Arbitration is a faster, simpler, and less expensive alternative to litigation. It can be a strictly private process or a quasi-public program. Disputes are brought before a neutral third party (the arbitrator, or a panel of arbitrators) who, after carefully reviewing all of the relevant information, issues a final decision in favor of one of the parties. Consumers, businesses and government departments—even courts themselves—have successfully used arbitration programs to resolve disputes, and there is widespread satisfaction with the process. Arbitration offers parties a decisive legal outcome to their dispute without the expense and inconvenience of court proceedings and attorney fees. For additional information, click here.
In McLean County, a special form of arbitration is the "Court-annexed mandatory arbitration" program, a mandatory non-binding form of alternative dispute resolution. This program is an effort by the Judicial System of Illinois to reduce the length and cost of civil law suits by providing an alternative to traditional litigation. All civil cases with requested damages between $5,000 and $50,000 are directed into the program. A panel of three arbitrators hears these cases. Each party makes a brief presentation of their case to the panel that deliberates and makes a decision the same day. The parties then have thirty days to accept the decision. In the event one of the parties is not satisfied with the panel's award, he/she may reject the award and proceed to trial before a Judge. If the parties are satisfied, the arbitration hearing is the only hearing on the merits of the case. For additional information, click here.