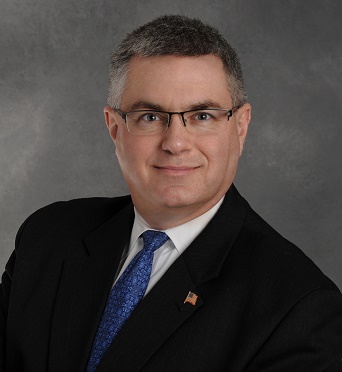 Managing Director
G. Timothy Leighton, JD, CFP®
Tim Leighton counsels Clients in Central Illinois and metropolitan Washington, DC as a lawyer and Certified Financial Planner™ practitioner on trusts, wills, probate, business, charitable and tax matters.
The Law of Tax Exempt Organizations
Non-profit, tax exempt organizations serve important roles in our communities. There are very special rules by which entities first qualify for special tax status and then maintain their tax exemption. This firm has helped over forty organizations achieve this special privilege. The status also involves significant responsibilities. We help our Clients understand, comply with, and manage their responsibilities to preserve the tax exemption.
To achieve so-called tax exempt status is usually a two step process. First, the Client must create a corporation under state law that meets the requirements of being a "non-profit" or "not-for-profit" corporation. As counsel, we draft the legal documents and help with the business plans to support this step. Then the corporation has to complete and file applications with both the federal and state governments to qualify for tax exemption. These applications include various promises to do certain things and refrain from doing other things. Our firm helps prepare these applications. For those who prefer to do it themselves, we can provide tips, tools and related advice tailored as narrowly as needed.
In addition to commonly known structures, especially non-profit corporations, there are also times when the Client can better achieve tax exempt objectives through use of foundations, charitable and/or philanthropic trusts, financial instruments, and other methods. We help Clients define their goals and determine which alternatives make sense. We also help design and implement fundraising campaigns for capital, operating and special purposes. Be sure to know the applicable local, county, state and federal rules before getting started. Our firm has developed particular interest in planned giving, largely because we also represent individuals and families with substantial net worths and principals in closely held enterprises.
After we create these special organizations, there are ongoing compliance responsibilities, including annual reports and other requirements. We help our Clients identify the specifics and implement programs to meet their obligations.
Some non-profit organizations are concerned with not having to pay income taxes. Others aim to provide income tax deductions for their supporters. While these are two separate issues, they are closely related to each other and the entity's goals. It's also important to consider whether and to what extent the organization desires to engage in lobbying and other advocacy activities to influence public policy and/or elections.
The firm is experienced with both new and mature tax exempt organizations. Many face challenges similar to those of for-profit enterprises, including contracts, employment, real estate, strategic planning, discrimination, insurance, intellectual property (copyright, patent and trademark), records retention and public access, antitrust, risk management and other important matters. We can help directly with many of these areas and also match Clients with specialists as needed. Entities in existence for a while often benefit from a comprehensive legal audit to identify areas of exposure and concern.
To learn more about issues of significance to tax exempt organizations, click here.
Planned Giving
Planned giving is a collection of various thoughtful ways for donors to support tax exempt organizations and charities, often through asset-based gifts. While donors typically set up planning gifts during their lifetimes, the benefits are often paid out to the organization(s) after the death of the donor or the death of the donors last named beneficiary. Whether planned giving takes the form of cash, stock, real estate, life insurance, or any other form, the tax benefits to both the donor and the charity are numerous.
In choosing to make planned gifts, donors benefit from being able to contribute appreciated property or otherwise unused financial instruments, receive charitable deductions for the full (or a substantial portion of) fair market value of the gift, and pay no capital gains tax on the gift. The designated charity also benefits by a substantial infusion of funds, often with clear instructions on specific uses. While the formalities can be complex, this type of planning is typically quite flexible and allows for achievement of clear objectives through time-honored methods.
Potential donors may also wish to arrange for payment of their gifts to commence at a future date. This technique is often referred to as a deferred gift annuity which entitles the donor to a higher income rate and a larger charitable deduction than could be secured from gift annuities whose payments begin immediately.
Planned gifts allow donors to share their wealth, often through non-cash asset. LLG attorneys and staff are available to help Clients across the spectrum of the charitable giving process and we welcome any questions about the process.